[Editor's note: This is an excerpt. To read the entire piece, please click here.]
On July 7-9, 2019, the largest pro-Israel organization in the United States, Christians United For Israel (CUFI), will hold its annual Summit in Washington, D.C.  Thousands of CUFI attendees will gather inside the Walter E. Washington Convention Center to hear from speakers such as Vice President Mike Pence and Secretary of State Mike Pompeo.
In this post we will describe the preparations by leading anti-Israel groups to protest outside the venue, and cause a disruption inside the venue, as laid out at a planning meeting recently held in Maryland.
Table of Contents
1. Why Target CUFI?
2. Disturbance Inside The Venue Planned
3. Sunday, July 7 – Training and Panel, featuring Linda Sarsour
4. Monday, July 8 – Training and Protest
5. Groups Behind the Anti-CUFI Protest
A. Friends of Sabeel North America (FOSNA)
B. Jewish Voice for Peace (JVP)
C. American Muslims for Palestine (AMP)
D. U.S. Campaign for Palestinian Rights (USCPR)
6. Conclusion – A Who's Who of Israel Haters Desperate for Attention
. . .
C. American Muslims for Palestine (AMP)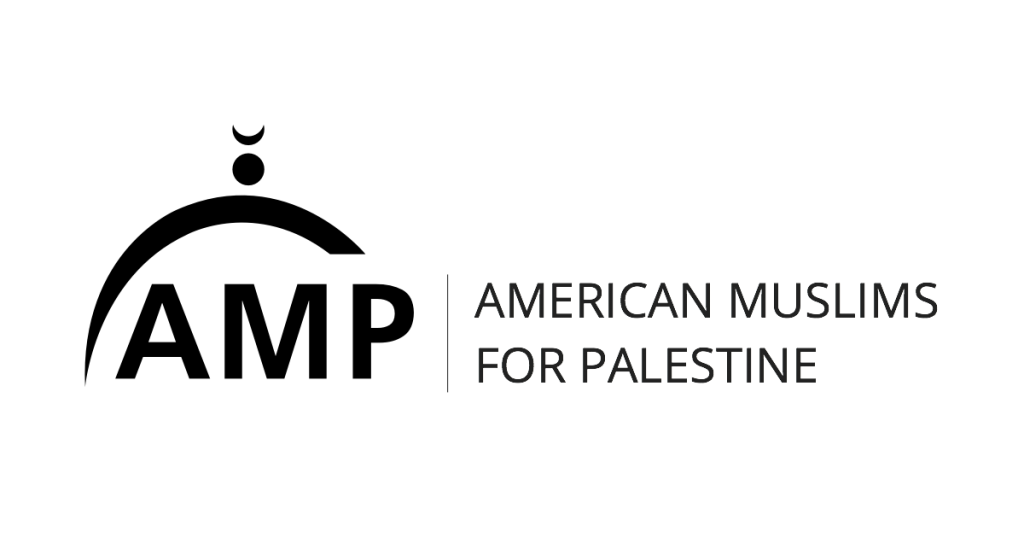 American Muslims for Palestine (AMP) is an Islamist group whose goal is Israel's destruction as a Jewish state. As a main driving force behind the Boycott, Divestment, and Sanctions campaign against Israel, AMP frequently collaborates with groups such as FOSNA and JVP.
Like other anti-Israel groups, AMP couches its positions in a language of human rights and pluralism. It claims that its purpose is simply to "educate the public about the just cause of Palestine and the rights of self-determination, liberty and justice," and it has thus won itself a degree of legitimacy within the American left. But even a cursory look at AMP's employees reveals its bigotry and extremism.
AMP was founded in 2006 by the notorious UC Berkeley lecturer, Hatem Bazian. Bazian, a self-identified Palestinian who teaches in the Near Eastern Studies department, is well-known for calling for an Intifada (a violent uprising) in the United States.
This desire for an uprising in the U.S. is just the tip of the Bazian iceberg. In 2011, the International Jabotinsky Center reported that, during Bazian's time as an undergraduate at San Francisco State University, he
"participated in an assault on the offices of the Golden Gater student newspaper accusing it of being full of Jewish spies. Jewish students had complained about anti-Semitic behavior by Bazian, in his role as student body president, and his campaign against Hillel, the leading Jewish campus organization, was a direct attempt to disenfranchise Jewish students.

When a controversial mural of Malcolm X containing dollar signs surrounded by Jewish Stars was painted on the student union building at San Francisco State, Bazian was an organizer of and a featured speaker at a press conference in support of the mural. According to the campus newspaper, The Golden Gater, Jewish students were forcibly excluded from this press conference despite it being held in the public Student Union building. A former SFSU student has also alleged that Bazian prevented his appointment to the Student Judicial Council on the grounds that he supported the state of Israel and was therefore a racist."
More recently, Bazian was scolded by UC Berkeley for retweeting two anti-Semitic memes. Israeli newspaper Haaretz reported,
"One cartoon showed a Jewish man with his arms raised, juxtaposed with the caption, 'Mom, look! I is chosen! I can now kill, rape, smuggle organs & steal the land of Palestinians.' Another included in the retweet was an image of North Korean leader Kim Jong-Un with the title, in caps, 'I just converted all of North Korea to Judaism.'"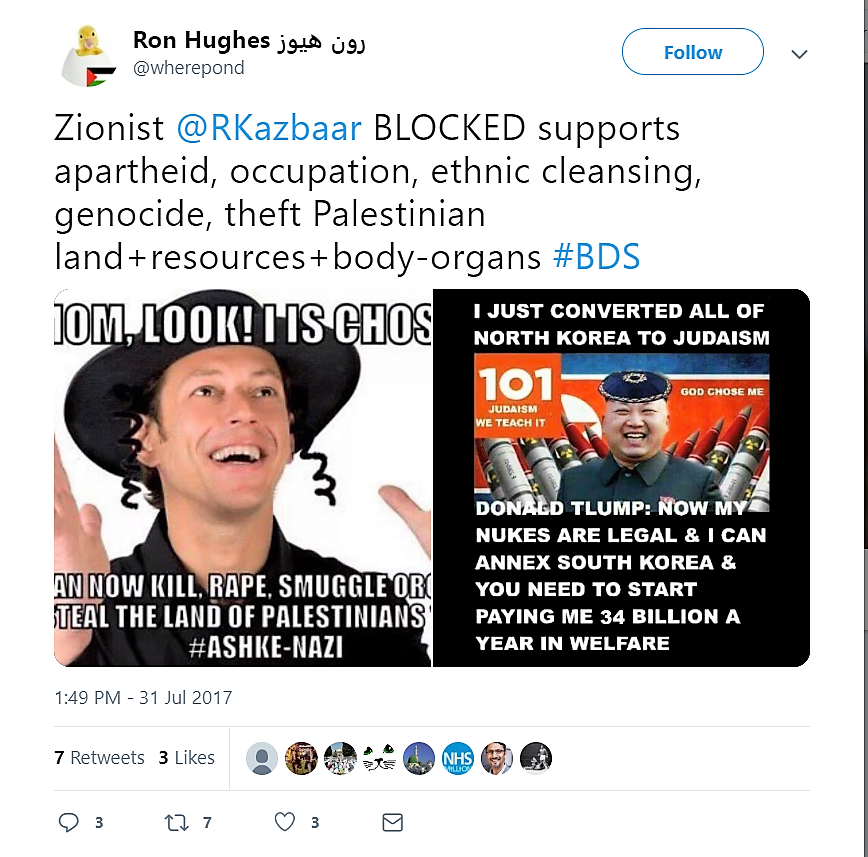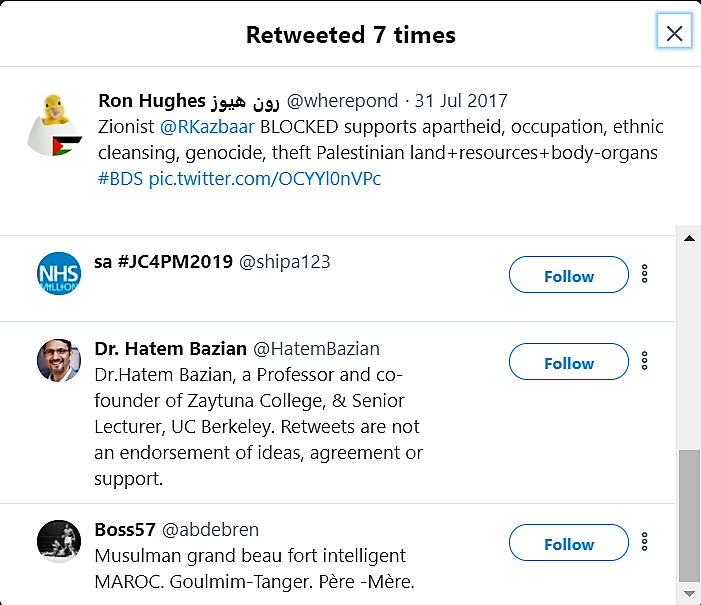 The rest of AMP staff is no better than Bazian.