Obama, Israel & American Jews: The Challenge
by Daniel Pipes
Commentary
June 2010
http://www.meforum.org/4576/obama-israel-american-jews
Under the title "Obama, Israel & American Jews: The Challenge—A Symposium," the editors of Commentary Magazine asked the following questions:

The open conflict between the Obama administration and the government of Benjamin Netanyahu has created tensions between the United States and Israel of a kind not seen since the days of the administration of the first President Bush. And those tensions are placing unique pressure on American Jews, who voted for Barack Obama by a margin of nearly 4-to-1 in 2008 after being assured by Obama himself and by his supporters in the Jewish community that he was a friend and an ally of the State of Israel despite his long association with, among others, the unabashedly anti-Israel and anti-Semitic Reverend Jeremiah Wright.

We argue that American Jews are facing an unprecedented political challenge, and at a crucial moment, with the need to address the existential threat to Israel—and by extension to the future of the Jewish people as a whole—from a potentially nuclear Iran. How will American Jews handle this challenge? Can Obama's Jewish supporters act in a way that will change the unmistakable direction of current American policy emanating from the White House? Will American Jews accept Barack Obama's view that the state of Israel bears some responsibility for the loss of American "blood and treasure" in the Middle East? Will they continue to extend their support to the Obama administration and to Barack Obama's political party?

My answer follows below. For the thirty other replies, click here.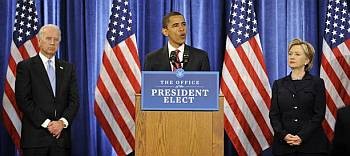 The U.S. leadership came down hard on Netanyahu.
The geniuses in the Obama administration have now twice provoked and twice lost the same gratuitous fight with the Netanyahu government. Unfortunately, these defeats don't deter them from persisting with their misconceived goals.
The first fight began in May 2009, when Secretary of State Hillary Clinton demanded an ending to Israeli building activity on the West Bank and in Jerusalem. Four months later, after figuring out that this policy obstructed the Israeli-Palestinian diplomacy they fervently sought, the geniuses backtracked and returned to Democratic Party policies-as-usual, meaning good relations with Jerusalem.
In March 2010, Vice President Joe Biden, Clinton, and Obama then picked the same fight with Israel all over again, now over Jerusalem specifically. This time, the administration needed only six weeks to retreat from its foolishness, as signaled by James Jones' speech at the Washington Institute and Elie Wiesel's lunch at the White House.
Notwithstanding these tactical retreats, the policy of "linkage," belief that the wellbeing of the Middle East depends primarily on an Israeli-Palestinian accord, remains very much in place and will bedevil U.S.-Israel relations at least through the next 2½ years of Obama's presidency.
At this difficult time, three facts console me. First, Israelis take more "risks for peace" and offer more "painful concessions" – i.e., they make more irreversible mistakes – when U.S.-Israel ties are warm and strong. In contrast, tense U.S.-Israel ties render such bad decisions less likely. This is one silver lining of Obama's missteps.

Another silver lining lies in the apparently permanent damage these fights have inflicted on Obama, who in the eyes of many Zionist Americans is seen as insufficiently supportive of Israel,.
Third, Obama's fights with Israel occur at a moment of particularly strong American support for Israel; one recent poll, for instance, shows a 10-to-1 preference for Israel over the Palestinians. Add to this the deep fabric of U.S.-Israeli religious, family, commercial, and cultural ties—as symbolized by the just-signed bilateral open skies agreement—and it appears that a president, especially one who has cascaded in the polls and must be deeply concerned about the forthcoming midterm elections, can only go so far to antagonize the very large body of pro-Israel voters.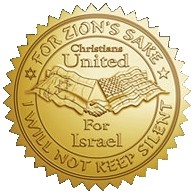 Thus, I am worried but not acutely so.
The title and questions in this symposium focus on American Jews. But the Arab-Israeli debate in the United States has changed to the point that "Jews" no longer adequately defines the actively pro-Israel camp. As Jewish defamers of Israel grow more prominent and organize themselves (think J Street), so do ardently pro-Israel non-Jews (think Christians United for Israel). I therefore suggest rephrasing the discussion, substituting "Zionists" for "Jews."
Related Topics: Arab-Israel conflict & diplomacy, US policy | Daniel Pipes receive the latest by email: subscribe to the free mef mailing list This text may be reposted or forwarded so long as it is presented as an integral whole with complete and accurate information provided about its author, date, place of publication, and original URL.